Thursday, March 28, 2013
I'm totally in love with templates right now after having a baby. I'm way to sleep deprived to actually think about putting together very many layouts. I've got a great pack for you today! Totally Triangle Templates from AmyDane Designs has that modern edge with the designs of the layouts incorporating triangles and chevrons! Check it out.
How about some word art to pair with your template to make your layout come together even faster! You'll love Word Art Wonders too!
I had a ton of fun putting together these layouts!
Kit: Take Note fromWendy Tunison Designs
Kit: Take Note from Wendy Tunison Designs
Kit: 35mm from Wendy Tunison Designs
Kit: Family Fun from Scraps N Pieces
Posted by

Sheri
at 1:00 PM
No comments:

I'm not sure what's going on, but freebies are back on medifire until I get it sorted out. Thanks so much for your understanding.
Posted by

Sheri
at 11:14 AM
No comments:

Who better to tell the story of our daily lives than us as we live them? Whether you are working on P365/P52 or just scrapping your life as you live it, this kit is full of wonderful pieces to help you tell your story. Wendy Tunison Designs' new kit was created to work with April but with the variety of fun colors and ellies, you'll be sure to be able to use it time and again no matter the month or season! Full of all of the whimsy spring brings, this kit will be perfect for all of the fun you're sure to have as the sun begins to shine a little more each day! Best of all,
Just Us *April*
is 30% off during the introductory week.
Wendy has also created a great add on for you if you'd like your kit a little larger!
There's also a great new date set to coordinate with this set or use separately!
Of course, if you have to have it all and you want the best bang for your buck, pick up the bundle!
Take a look at all of the beautiful layouts our CT created with this bundle...
Here's a closer look at my layouts. This kit works great for both girl and boy layouts!
Wendy's also got a fun Easter kit on sale for you through the weekend for just $2.00!!!
Be sure to stop by
her blog
on Saturday for a fun hybrid post using this kit!
Temptations Vol. 16 has also been released in all of Wendy's stores now!
I'm also excited to tell you that Wendy's opened up shop at Ginger Scraps! Here's a little goodie to help celebrate!
Have a great day!
Posted by

Sheri
at 8:30 AM
No comments:

Wednesday, March 27, 2013
I love spending time with my family and I sure do take a lot of pictures. Scraps N Pieces now has the perfect kit to scrap all of those events. You will be able to get this kit at Scraps-N-Pieces and My Memories for just $3.00 the first week. Plus if you purchase it within the first week, you will get the Family Fun Add-On to make your Family Night chart for FREE.
Image linked to SNP
Image Linked to My Memories
Freebie during the first week of release.
Look at the fun pages that our creative team made with this kit.
Don't forget to grab these fun freebies too. Images are linked.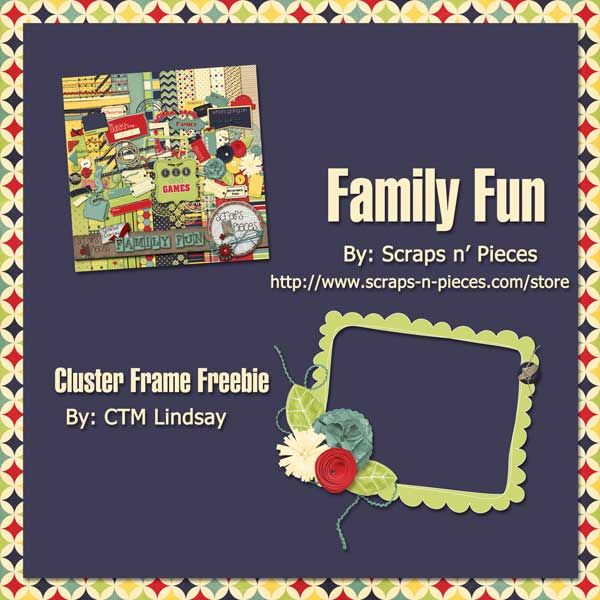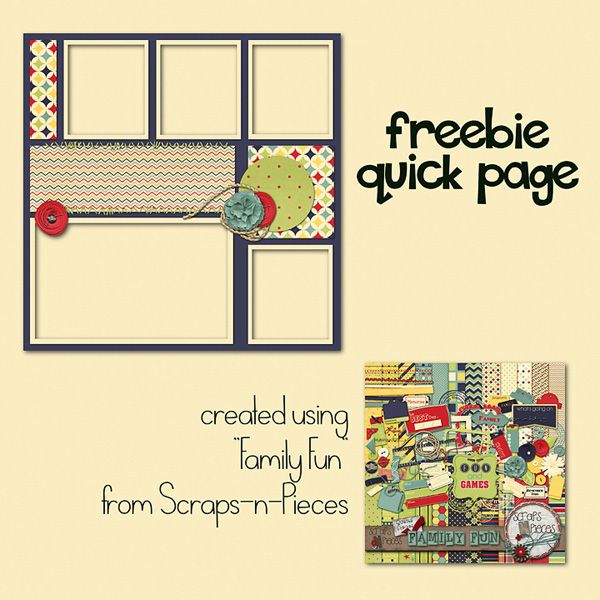 Direct download isn't working today so it's now linked to mediafire. Enjoy!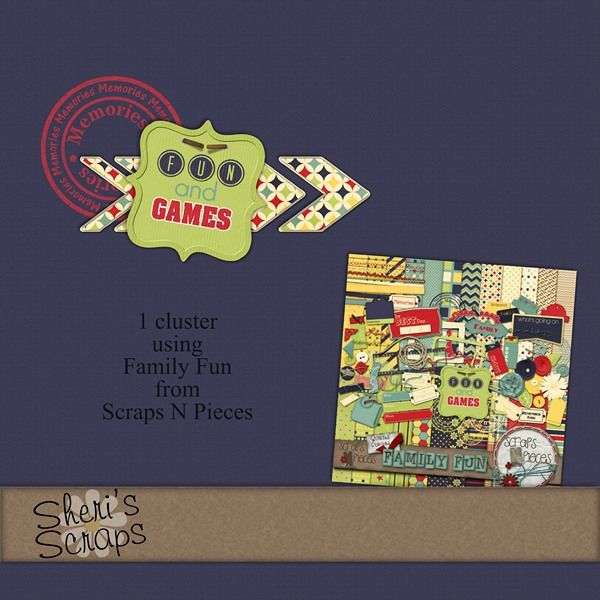 Posted by

Sheri
at 9:41 PM
2 comments: