Do you have pictures of your kids getting a haircut or are you "in" to mustaches? You can get Scraps N Pieces' brand new kit, Barber Shoppe for $3.00 at both Scraps-n-Pieces and
My Memories
for the first week.
Linked to Scraps-n-pieces
Linked to My Memories
Our CT did awesome with this kit. We got so many layouts that Heidi and Lori had to make 2 different slideshows!
Here are some great freebies from our CT.
Brooke's Freebie QuickPage
Wendy's Freebie Word Art
Linday's Freebie QuickPage
Debbie's Freebie border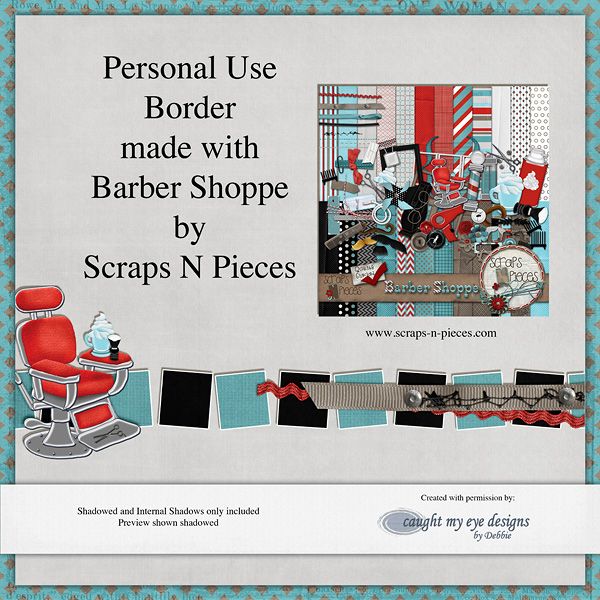 Last, but not least is my freebie word art.